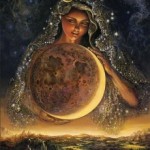 Thursday June 2 – New Moon workshop (Surry Hills, Sydney) Free event.
Find out Your Soul Code and All About Your Past Lives

When? The night of the New Moon, June 2 2011. Please arrive at 8.15pm for an 8.30pm start.
Venue: In the New Moon Room, upstairs at Garden Life, 357 Cleveland Street, Surry Hills, entry via 1A Young Street.
Please bring: a pen and paper. You will also need to bring a copy of your birthchart. If you don't have one, please go here and get one.
Watch this space/sign up for our newsletters (above)/find me on Facebook for more time and place details…!
RSVP by clicking here – we have limited space so it's good to know numbers!